I recently received the following email:
Aron, I have watched a few of your youtube videos and maybe you could answer a few questions that I have had. I'm kinda stuck between creationism and evolution. I see contradictions within both.
While creationism contradicts all of science, and even contradicts itself, there are no contradictions in evolutionary theory whatsoever. I challenge you to produce one. You can't.
If you could please take a few moments out of your busy schedule and answer a couple of questions, I would really appreciate it.
I'll be happy to. I'm writing this reply from the passenger seat of my wife's electric car as we return to Dallas from a weekend road trip to Phoenix Arizona, and I'm referencing Wikipedia from my phone, lacking a proper internet connection until we get to El Paso.
I'll break this down into three sections in what I like to call biological evolution, geological evolution and cosmological evolution (probably not the right scientific terms but i'll use these to get my point across)
You're right that they're not the right scientific terms, because you're conflating abiogenesis, geology and cosmology with evolution. Unless otherwise specified, when scientists speak of evolution, they're only talking about a theory of biodiversity via population mechanics, summarily defined as "descent with inherent modification" or "changes in allele frequencies in reproductive populations over many generations". Thus, evolution has nothing to do with the origin of life, the universe and everything. It is only talking about how already living organisms diversify into many different species. Since almost none of your questions to me have anything to do with evolution, we should talk about that after I'm done with these.
You're not talking about evolution here, but abiogenesis, which is an entirely different collection of unrelated processes in different chemical environments.
1). How did a single cell first spontaneously arise? It is said by biochemists that a single cell cannot evolve, rather it has to be complete from get go. Also, a single cell is more complex than a modern space shuttle.
First off, efficient simplicity could be an indicator of intelligent design, not the unnecessarily absurd complexity of biochemistry. That is indicative of a haphazard incidental configuration.
Second, it is said by biochemists that biochemists don't say what you say they do. While it is true that a single cell cannot evolve, because evolution only applies to populations, rather than individuals, it is
not
true that we have to start with a complete cell. Instead, biochemists have always said that we have to start with constituent components. That's what the Miller-Urey experiments were all about. Theirs and a number of other, similar experiments showed that water, ammonia, methane and hydrogen generate amino acids when heated and charged with electricity. The same thing happens when you change the mix to include Carbon-dioxide, nitrogen, hydrogen-sulfide and sulfur-dioxide. Similarly, heating water to 70ºC in the presence of iron hydroxide (simulating geothermal vents in the anaerobic conditions of the prebiotic earth) also produced amino acids and alpha hydroxy acids in the lab. A separate study showed that redox and pH gradients drive amino acid synthesis in iron oxyhydroxide mineral systems. This is how we get from inorganic to organic chemistry.
2). How did the first life form with these amino acids etc. in a non-oxygen atmosphere? If there is no oxygen, there is no ozone layer and anything living would be immediately killed and or not form.
Water protects against UV radiation much better than the relatively transparent ozone layer. Some stages of the abiogenesis sequence may have benefited from higher radiation. What we know of the early earth is that it was much warmer and more radioactive than it is today, a bubbling cauldron cooking complex chemicals.
3). How did the first biological chemicals form in water? Water breaks down amino acids in all types of water (hot, cold, flowing, still etc). Water is a main enemy for amino acids.
On the contrary, alanine and valine, two of the proteinogenic amino acids thought to be among the most abundant on a prebiotic earth, can polymerize into peptides even in an aqueous environment. Further studies show it is remarkably easy for peptides to subsequently assemble into ordered protein-like, two-dimensional structures – amyloids – from basic building blocks. This discovery supports the researchers' hypothesis that primal life could have evolved from amyloids such as these, and all of this, and every other stage of abiogenesis, happens in water.
4). How do we get past the law of biogenesis, in the fact that this law clearly states that life can never come from non-living material?
There were two completely different and unrelated ideas that were both proposed as the "law of "biogenesis" by different scientists in the 19th century, one evolutionary, one not. Natural laws are determined by people. People can be wrong, and both of these laws turned out to be wrong. The one you're talking about was proposed by Rudolf Virchow, who correctly noted that life comes from life and that cells come from cells. The word "only" was not included either time. Virchow also correctly noted that diseased cells come from diseased cells. Except that here he was forced to concede that there also had to be a first diseased cell that was originally a healthy cell that had somehow
become
diseased. This also logically implied that there had to be a first cell to qualify as living.
Now we know that the idea of a single first cell is too simplistic. We're talking about vast collections of quasi-cells, many of which meet some but not all of the qualifications required to be considered alive. For example, studies show that peptides can spontaneously form self-replicating protein structures in the presence of carbonyl sulphide. They can also dry into polypeptides, because some of these chemicals become increasingly complex after repeated cycles of inundation, dehydration and irradiation. Then once the right phosphate is involved, they become ribonucleotides. If ribonucleotides come into contact with montmorillonite, they spontaneously produce strands of RNA. Activated RNA can not only replicate itself even without the usual enzyme, it also builds DNA. Biochemists also now know of a ribozyme that can use either left or right handed RNA templates to exclusively synthesize right-handed versions, solving the problem of homochirality. Then of course phospholipids automatically form a bilayered cell-wall upon contact with water, due to their combined polarity; allowing a haven for all these processes, with transport vesicles and other semi-permeable channels to keep fueling and exchanging the system. So if RNA and then DNA are contained within that incidental arrangement, then we have the basis of the first living cells.
5). Where does biological information come from and how or what continues to add this complex information every generation?
This is the only question you've asked that had anything to do with evolution. Here is the textbook answer:
"Two processes are responsible for genetic variation, recombination and mutation. Mutation is the ultimate source of genetic change; new alleles arise in all organisms, some spontaneously, others as a result of exposure to mutagenic agents in the environment. These new alleles become the raw material for a second level of variation, effected by mutation."
Modern Genetic Analysis 1999
Griffiths AJF, Gelbart WM, Miller JH, et al.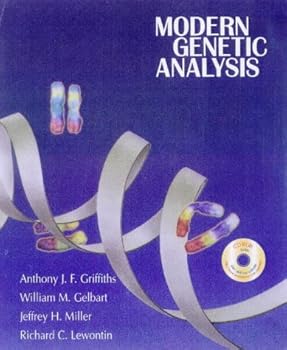 What you're referring to here is a collection of different scientific theories, including big bang cosmology and accretion theory. Neither of which have anything to do with biology, to which evolution is confined. And both of these cosmic theories were proposed by scientists who had either rejected evolution or had never even heard of it.
1). If or when the big bang occured, it sent everything out from this singularity (gases, clouds etc). They teach that these gases collapse and form solids (planets, stars, galaxies). But we have never observed clouds or gasses ever forming into solids, how can this be?
We actually
have
observed that innumerable times with many different chemicals, both in space and here on earth.
2). The law of angular momentum states that everything coming from a spinning object will spin in the same direction. Yet we have multiple planets and moons that spin in the opposite direction, but this can't happen under a big bang theory. So, how do we have this occur?
You're conflating unrelated theories again. The big bang concerns the inflation of the universe implied by cosmic red shift. However, what you're talking about now is accretion theory, which deals with material in various states coming together due to gravitational attraction. This has nothing to do with the big bang. Understand that accretion theory isn't just the commonly-observed condensation of gases into liquids and solids and their subsequent coalescence. It also continues with solids colliding into each other, which can tilt or otherwise significantly alter orbits and rotations, depending on which quadrant they hit; especially when we have rogue bodies coming in from other systems.
3). It is stated that 2-3 supernovas happen every century. Now, we have around 200-250 observed supernovas. This equates to around 6-7,000 years worth. Where are all the supernovas? And isn't this a little odd that what we observe just so happens to align with the biblical time frame?
It isn't odd at all that nothing ever matches anything in the Bible. I don't know who is feeding you all this nonsense, but it seems that none of your information is correct. The first recorded observation of a supernova was in China 1,836 years ago. That star likely exploded 10,000 to 20,000 years ago, but its light didn't get here until the year 185 on the Gregorian calendar. The earliest possible recorded supernova, known as HB9, could have been viewed by unknown Indian observers around 4500 years Before the Common calendar. There have been very few supernovae seen since then, except through telescopes, which can detect them even in other galaxies millions of light years away, which means they happened millions of years ago. Remember that the phrase "it is said" can refer to things that were said by idiots and liars. And if you got this from a creationist source, then the author is both.
4). The core rock of earth is granite.
No, it isn't. It's made almost entirely of metal, specifically iron and nickel.
Now, evolution teaches us that the earth was a molten rock 4.6 billion years ago and then cooled in the next 1 billion years.
Once again, evolution is a theory of biodiversity, not cosmology, nor geology, nor the origin of biochemistry. However, we also know that there was life on this planet as early as 3.8 billion years ago. So your numbers are still off. Your sources are misleading you.
However, they have found microscopic radio halos in these rocks. Geologists conclude that the earth could never have been molten if there are these halos in them. So why or how is this possible?
What you're citing now is actually the first creationist claim I ever refuted when I started doing this back around 1997. Though back then, I just copied it from the archive of creationist claims on Talk.Origins. You should check out their
Index of Creationist Claims
. Therein you'll see that the assertion was that these were supposed to be Polonium haloes, which only have a half-life of 138 days, and this was supposed to imply a recent magical creation. However, polonium haloes form from the alfa decay of radon, which is one of the decay products of uranium. Since radon is a gas, it can migrate through small cracks in the minerals. The fact that polonium haloes are only found associated with uranium, (the parent material for producing radon) supports this conclusion, as does the fact that such haloes are commonly found among cracks.
Interestingly enough, these halos would be there if the earth was made out of water.
No, they wouldn't; they couldn't.
5). Comets are agreed on by everyone that they can't last more than 10,000 years. Yet we see comets. How is this possible?
Again, your sources are misleading you. Comet Hyatuke has an orbital period of 70,000 years. Comet C/2006 P1 has an orbital period of 92,000 years, and Comet West has an orbital period of 250,000 years. So there was never any agreement that comets could only be 10,000 years old. Importantly though, the comets we have today haven't always been comets since the beginning of time. They only became comets relatively recently, as president Morgan Freeman explains at 1:41 of this clip from Deep Impact.
I know that the belief is that there is this cloud beyond Pluto and it regenerates new comets, so replenishes them. However, isn't this just based on circle reasoning? Because this has never been observed and honestly the evidence doesn't support this idea.
This is not circular reasoning because it isn't just a "belief" in the sense that your religious position is make-believe. The Oort cloud is a theoretical field of not-yet conglomerated material. In what sense did you imagine this to be circular reasoning? Especially considering that Oumuamua, which came through our system at 196,000 miles an hour four years ago was determined to be an interstellar object.
6. How come Saturn and Jupiter still have their rings? These rings would have disappeared eons ago. I know they teach that these rings are replenished (sort of like the Oort cloud) but nothing is really there that indicates this, kind of feels like circle reasoning again.
Where do you imagine circular reasoning here? Saturn, Jupiter, Uranus and Neptune all have rings in various states of decay. And if one of their moons is destroyed, either by another moon or by an impacting asteroid, that would generate a new ring.
Also, we shouldn't see the spirals of galaxies if they are billions of years old.
Yes, we absolutely would. Remember that it takes hundreds of millions of years for our galaxy to rotate just once. So even if galaxies were hundreds of billions of years old, we would still see them spiral into each other, just as this animation shows, with references to known galaxies in various states of collision over the last several billion years.
Again, while the English word "evolution" simply means any "change over time", the Theory of evolution only pertains to biodiversity via population genetics, which I'll be happy to prove to your satisfaction, once we're done with your questions.
1). Uniformitarianism is the biggest teaching in science there is. As we know, this teaches that everything has always remained constant. The sediments are taught to have taken around 700 million years (geological column) to form. If this is true, why do we not see much erosion? Why do we not see any soil in between the layers?
Uniformitarianism means that we don't make the unwarranted assumption that the laws of physics had changed and were somehow different in the past. Instead we must consider that the laws of physics that apply now applied the same way in the past also. In which case, we know that certain sediments really do take hundreds of millions of years to accumulate to these levels, and we also see a WHOLE LOT of erosion, where you somehow thought we see none. Again, your sources are lying to you. As to your comment about soil between layers, if you deposited soil in the 1980s and continued to do so in the 1990s, would you expect to see any between those decades? If you shoveled all weekend, would you expect to find soil between the layers from Saturday and Sunday?
2). There are bent rock layers in sediments all around the world. How do you bend these rocks without fractoring them?
As with metallurgy, a gradual application of pressure can bend things slowly that would have broken if you tried to do it too fast.
The only way this makes sense is if they were formed when it was still "mud" and still pliable.
Except that most of this was never "mud". So the only way this makes sense is under great pressure over a very long period of time.
If this just somehow happened over millions of years, wouldn't these bends have fractured?
No. Cracks usually only happen with relatively sudden tectonic movement, earthquakes.
If you were to take a cinder block and theoretically able to try to bend it, it would break, correct?
Not if I applied a combination of heat and pressure continuously over many years.
However, when it is still soft and pliable, you can form it.
Apart from igneous (volcanic) magma, when is rock ever soft and pliable?
Not seeing how this could occur over the millions of years ideology.
Deep time is not an ideology. It is a verifiable fact that was confirmed by several Christian scientists citing several different means hundreds of years ago, even before we had several different methods of radiometric dating to confirm it all over again.
3). Polystrate fossils- How in the world are their polystrate tree fossils vertical in the rock layers. Many go through one layer up through the next. How can this be if these layers are separated by millions of years? Hell, some of these trees are upside down. Same thing goes with many animal fossils, they extend through many layers vertically.
Again, if you look at the
Index of Creationist Claims
, you'll see that "Sudden deposition is not a problem for uniformitarian geology. Single floods can deposit sediments up to several feet thick. Furthermore, trees buried in such sediments do not die and decay immediately; the trunks can remain there for years or even decades." There is a more detailed explanation of
Polystrate Tree Fossils
, if you really care to understand this in more depth.
4). Submarine canyons- There are a few of these submarine canyons around the world. A couple of them are larger than the Grand Canyon. These submarine canyons are located on the ocean floor. One in particular could stretch all the way across the United States. How were these formed? You can't use the belief of uniformitarianism on this because the water flow is less than 1mph and in most cases, the water is flowing in the wrong direction.
Once again, uniformitarianism is not a "belief". Secondly, no one assumes that underwater canyons would be formed by the same type of disparate erosion seen above sea level. Instead of reading creationist websites, which are always deliberately deceptive misinformation, you should look at secular science sources for the
formation of underwater canyons
. Even if you only went to Wikipedia, you would see that
I could ask several more, but I do not want to overwhelm you with questions. I am just attempting to learn the truth, as this is all I care about. I don't much care if the truth is creationism or evolution, as long as it's the truth. I appreciate your time and I have many other questions in the future that I would like to ask if you have the time.
Every question that comes from a creationist website is another error to be corrected, because they refuse to get anything right. So I suggest you only ask me what you yourself personally want to better understand.
Now, do you understand and accept everything I have explained to you so far?
If so, then if you're up to it, I could prove evolution even to your satisfaction. As a bonus, I will also prove that creationism depends ENTIRELY on frauds, falsehoods and fallacies with no truth in it. What do you say?
Last edited: